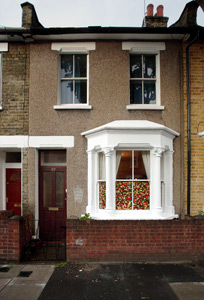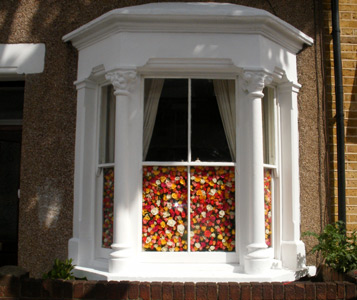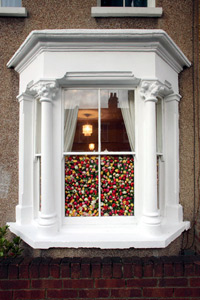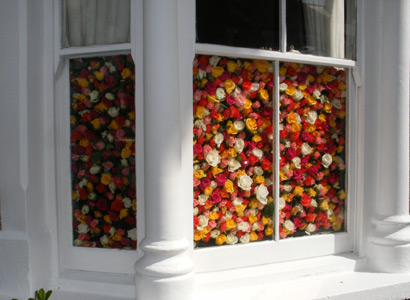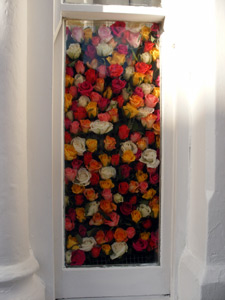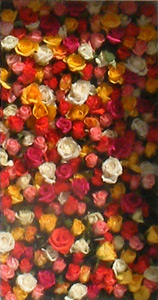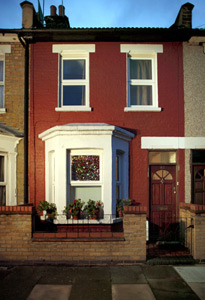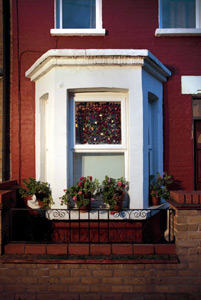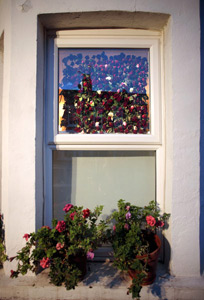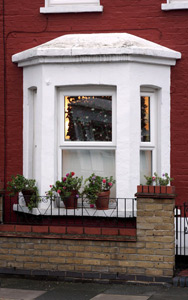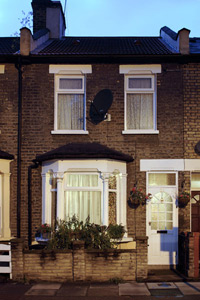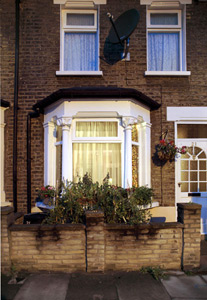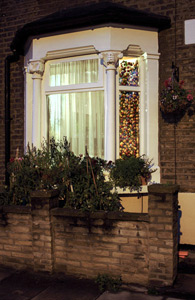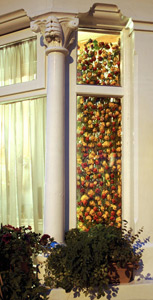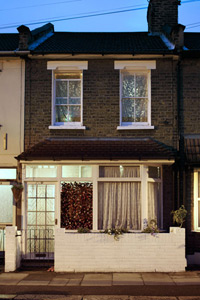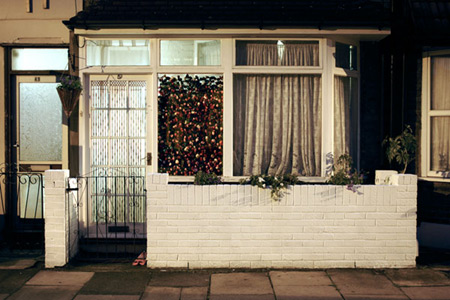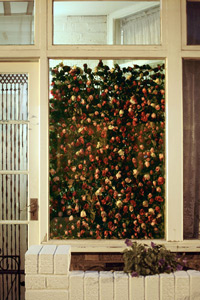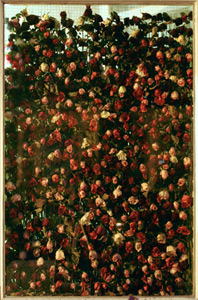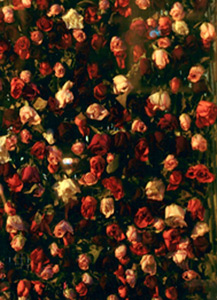 Flower Power
Contemporary Flower Arranging … with a Difference…
'High impact floral bay window displays where living rooms are filled with perfume and unexpected beauty lingers onto the urban streets.'

'Offering Stratford Village residents the opportunity to create contemporary flower arrangements to display in their bay windows over-looking the street.'

'If interested…knock on my door.'
Alison Marchants project text from the Flower Power poster publicity designed in collaboration with her next door neighbour Stephen Packe.
The Flower Power installations were a series of installations sited across the urban space of Stratford Village. The bay windows full of flowers, were viewed as on-street contemporary art works throughout September 2008. Located within the residential location Flower Power installations represented the artists concept constructed by the artist and residents for Stratford Village.


Location: Several residents front windows situated in Vernon, Faringford & Aldworth Roads.